BCF, the BIM-Collaboration-Format, is not only supported by BIM-and®, BIM-and® has implemented its own BCF Server.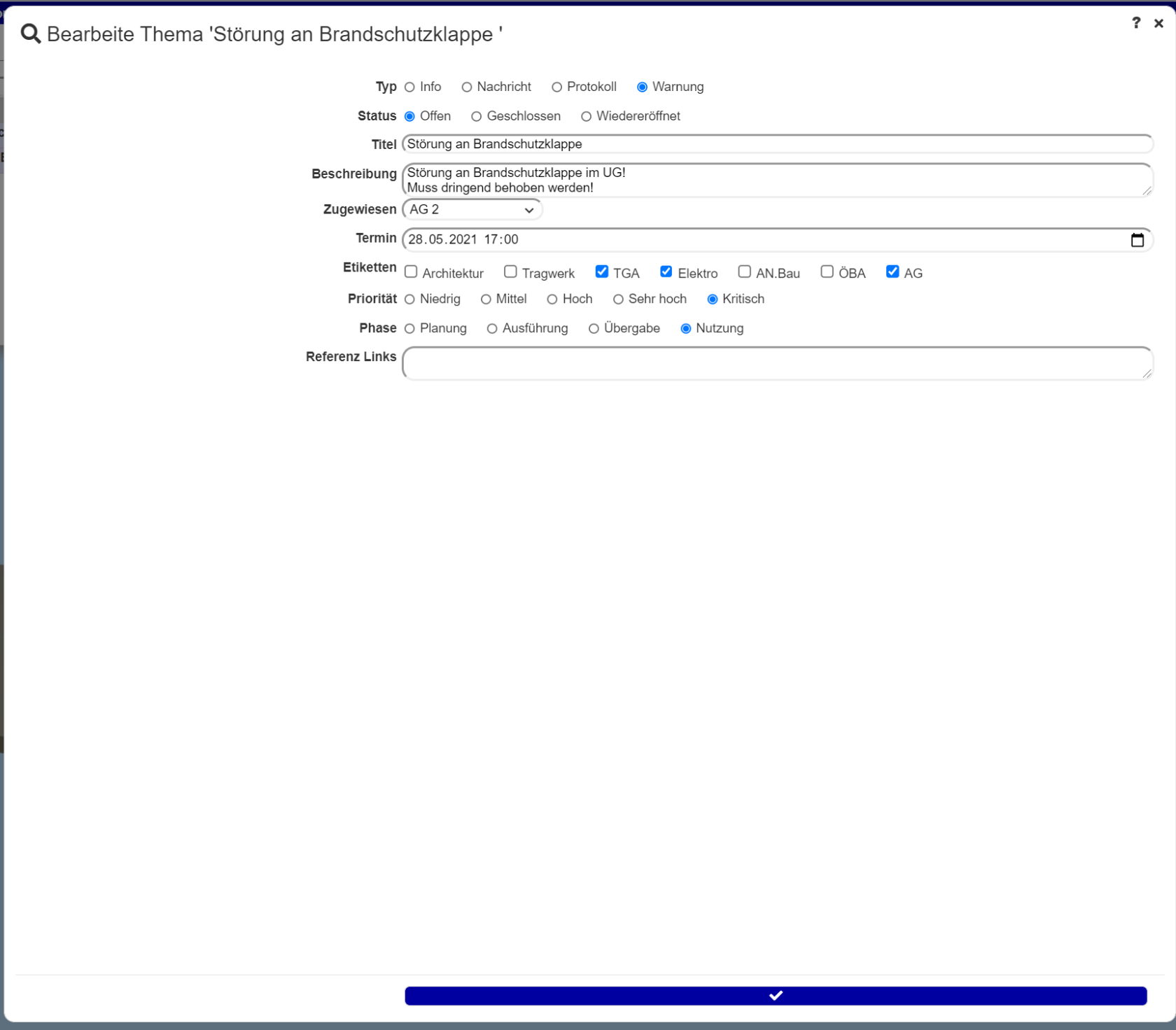 Using this feature, you are able to communicate with your project partners directly within the model.
BIM-and® supports the current version BCF 2.1 defined by buildingSMART International.
These are the benefits of the BCF implementation provided by BIM-and® :
Integrated BCF Server
Full implementation of BCF 2.1
Entries can be defined freely for

Type
Status
Tag
Priority
Phase

Multiple assignment of issue using tags
Fully comprehensible by utilization of the "History" feature
Any type of internal & external reference can be created. Data types include:

Images
Screen shots
PDF files
General documents

Any type of comment can be attached.